Sport fishing Jaco Costa Rica: We are the #1 destination for sport fishing and one of the hottest places for fishing adventures in the world. Our vacation rentals are located only 15 minutes away from the famous Los Sueños Marina where serious anglers come all year round looking for the fishing adventure of their lives.
Not only the fishing in Costa Rica is awesome but the amazing landscapes of the blue Pacific ocean encountering the lush green coast, the warm weather and so many attractions nearby like restaurants that can cook your own catch, shops and nightlife make Jaco a place that fishermen want to visit frequently.
Our fishing charters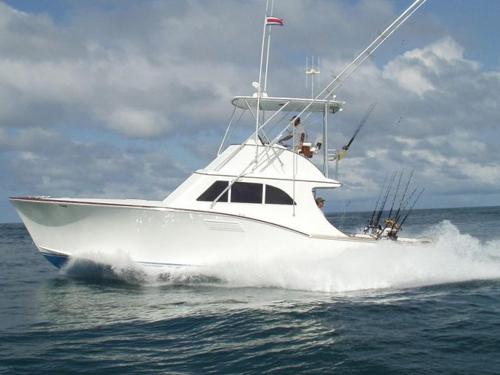 We offer the best fishing charters with the most professional captains and crews, we have many boats to choose from that will fit different budgets and fishing preferences. All full day trips include lunch, drinks, bait, ice and fishing gear while the half day fishing trips include the same but lunch.
Check out our fishing charters here
Sport fishing Jaco Costa Rica Seasons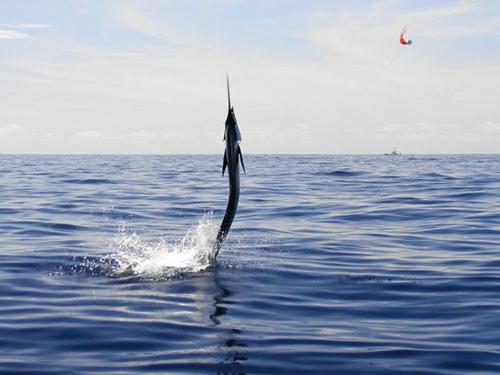 Anglers looking for offshore fishing trips will catch marlin, sailfish, tuna and mahi mahi while inshore fishing offers roosterfish, wahoo, snapper and snook. The dry season, January to March, are the prime months for the famous billfish and it is the time where the sport fishing Jaco Costa Rica's annual Billfish tournament is held at Los Sueños Marina which every year sees an enormous catch. Offshore fishing areas are normally only 12 to 35 miles out of Los Sueños Marina which makes it only about a 1 hour ride. The rainy season is great for inshore fishing when snook and snapper fishing turns on. Here in Costa Rica there is fishing all year round, being mahi mahi, rooster and wahoo the most consistent fish.


Check out our fishing packages below that include accommodation, transportation and sport fishing with the best charter boats and Captains of Los Suenos Marina: